On December 19, at the WoPa venue in Parma, complexity and change, innovation and beauty came together, in an expression of their creative potential, at the Maps Christmas Party.
Because reality is complex and full of nuances. Every one of us would like to tell its story, but: "[…] at times stories are simple: there is a bad man and a good man, there is black and white […] and at other times reality is not the way we see it or imagine it."
With these words, lights and music lit up the stage for the much awaited storytelling show 'In praise of complexity (of reality and storytelling)'.
The theatrical and knowledgeable guide Giampaolo Musumeci (radio host, as well as the voice and eyes of news reports telling the story of the departures and lives of migrants from the African continent) led the audience into the richly-nuanced realm of complexity and some of its stories.
Because […] complexity must be conveyed and to convey it we need to immerse ourselves in it and embrace it, without prejudices and breaking down stereotypes.
Giovanni Zagni is the name of the first 'storyteller' called upon the stage by Musumeci: the debunker (that is, a sharp (re)searcher of fake news circulating on social media, and also on websites and newspapers) as well as Director since 2017 of the fact-checking project Pagella Politica' (Political Report Card), told three particularly striking and funny political and general fake news stories. At the end he gave the floor to Stefano Moriggi with a polite bow.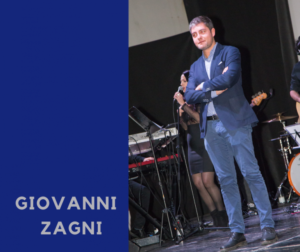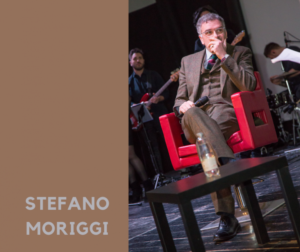 '[…] bastion of science, proud supporter of the cause-and-effect principle', as well as lecturer in 'Theory and Technique of Scientific Communication on TV' in the Master in Science Communication and Sustainable Innovation at the University of Milan-Bicocca, Professor Moriggi reminded us of the importance of scientific truth and of how we need continuing education in order to experience it.
Not only in order to establish it (and therefore to spread it), but also to develop a critical sense.
Listening to the intriguing and memorable musical fusion of the band WHYNOT and the literary incursions by Margherita Saltamacchia, after important first-hand accounts that helped us 'to understand how to distinguish what is true from what is false… we discover 'that the truth we know may not be so true after all!'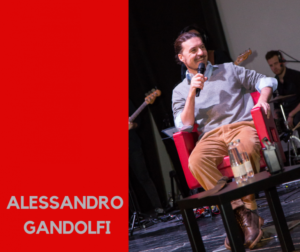 And that, in the end, it is – and always will be – beauty that gives shape to truth. As it emerges from the story of Alessandro Gandolfi, photographer and journalist for leading newspapers worldwide.
From the creation of a photo reportage to necessarily becoming involved in order to dismantle stereotypes and find different points of view about reality and its contrasts, Alessandro has been moving between contrasts, demonstrating that reality is fluid and ever-changing.
And he guides us, as we ourselves change.
Thus, after having understood that "appearances are deceiving; that complexity remains as such and I can't always unpack it and that reality is fluid, changes and forces us to change", Giampaolo Musumeci, the navigator and collector of stories, bid goodbye to his audience, ready to head out on a new journey.
The evening event was attended by a large audience, which included the new colleagues from Artexe, the Milan-based company in which Maps has invested, creating one of the largest providers in the field of healthcare reception services in healthcare facilities.
Wishing that complexity and beauty, in their truest essence, will always accompany reality, Maps and Artexe welcome you to the year 2019!
Credits Pictures:

Cover picture, Photo by number168
ID:

44613772